The agriculture industry has historically been a slow adapter of new technology. With more than 7 billion people currently on the planet, the need for precision farming has caused a rapid evolution in the industry. Precision agriculture is thought by many to be the biggest technological change in agriculture since the introduction of hydraulics in the 1940s.
Food Security
One of the key challenges the world faces today is population growth, particularly in developing countries. According to a recently released report from the United Nations, the world's 7.2 billion people will increase to 8.1 billion by 2025 and 9.6 billion by 2050. Most of that growth will occur in developing regions, which are projected to increase from 5.9 billion in 2013 to 8.2 billion in 2050. The current food production rate, however, falls significantly short of meeting this increased need.
This deficit is pushing farmers to adopt better technologies that will meet the increasing demand and to optimize resources with minimum waste. Adoption of precision agriculture, particularly in developing regions, can play a significant role in feeding the burgeoning global population.
A few key challenges will contribute to food insecurity in the 21st century:
Growing urbanization, which will lead to decreases in green space resulting from the extension of cities and movement of rural communities to urban areas
Declining agricultural productivity resulting from lack of healthy soil, water and habitat
Increasing water scarcity, which will be the key challenge for crop cultivation
Precision Agriculture
Built on location-based technologies such as global positioning systems (GPS) and geographic information systems (GIS), precision agriculture has transformed the way farming is conducted. It enables farmers to monitor fleets remotely, conduct soil analysis, monitor yield or create customized maps to target each area of a field uniquely. It ensures better crop yield and output efficiency, enabling high profitability with optimum use of available resources.
Emerging countries are expected to invest heavily in precision agriculture. In developed countries, investment is expected to be in the more highly efficient precision farming systems and procedures.
As food production needs increase, precision agriculture will be one of the key technologies farmers rely on to increase productivity by maximizing the use of available land.
Implementation of precision agriculture technology can lower costs for seed, fertilizer, fuel and labor and increase a field's yield. Often, payback periods can be one to five years depending on the technologies used.
Established agriculture and technology companies and a host of startups are providing innovative products and services that are focused on helping farmers improve operational efficiency. Precision agriculture is considered to be a huge advantage for geospatial companies. Many smaller companies will be bought as they gain momentum and provide unique products and services. Trimble's extensive Connected Farm offerings, for example, include precision agriculture products and services that could drive the increased efficiency and yield needed to develop the industry.
Remote Monitoring
New technologies will enable multiple innovative applications that change the way we live, communicate and conduct business. In 2015, the number of connected devices is around 8.5 billion, and the installed base of connected devices and machines is expected to grow to 50 billion units by 2020.
Remote monitoring is crucial and intensive in agriculture. In farming, water levels, soil conditions and temperature require continuous examination. On the plant side, yield monitoring and weed monitoring are closely related key metrics.
Conserving water is a vital part of farming. Water monitoring and management are critical to ensure this resource is allocated effectively and used efficiently. Farmers spend approximately one-third of their time traveling to inaccessible or distant places to ensure pumps are working well. The demand for pump monitoring has increased as farmers look to reduce costs. Some farming operations, however, expend a significant amount of time and labor to monitor the operation of the irrigation pumps on their farms. With the adoption of Internet of Things (IoT), end users can monitor and control pump systems from their smartphones or tablets.
A pump monitoring system is composed of a sensor and a transmitter. The sensor is positioned in the water flow of the discharge from the irrigation pump and senses whether or not water is present. In this system, each pump being monitored is given a descriptive name or number that is indicated in the message so the producer knows exactly which pump is not operating. Once the pump is operating again, the system sends a signal indicating the water flow has been reestablished. It is also possible to use the monitor system to turn off power units remotely from a computer through a website.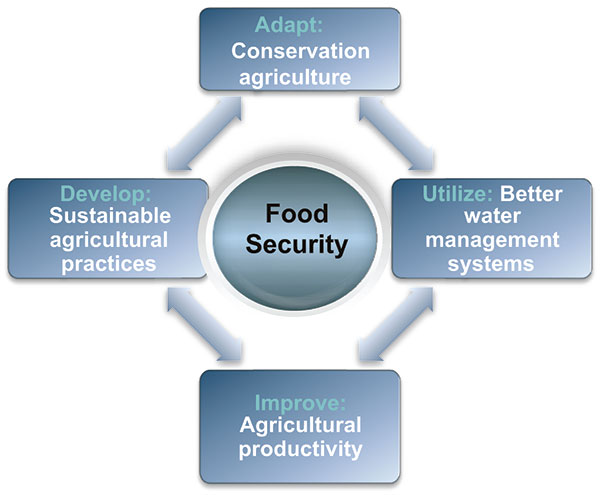 Figure 1. Tackling food insecurity (Courtesy of Frost & Sullivan)
Several companies offer wireless technology for agriculture professionals. Net Irrigate, a manufacturer of wireless irrigation monitoring technology for the agriculture industry, designed PumpProxy, which allows farmers to remotely monitor and shut down irrigation pumps by website or mobile app and receive text, voice or email notifications about issues including thermal overloads or power failures.
Conclusion
The modern agriculture industry provides a wide range of opportunities for remote monitoring and control. Water conservation is a major challenge for farmers, and because of new regulations in water usage, farmers are looking for better ways to use available resources. The growing awareness—coupled with technology savvy farmers—will increase the rate of growth of precision agriculture at automated farm processes.
(Source – http://www.pumpsandsystems.com/instrumentationcontrols/august-2015-precision-agriculture-remote-monitoring-modernize-pump-systems)